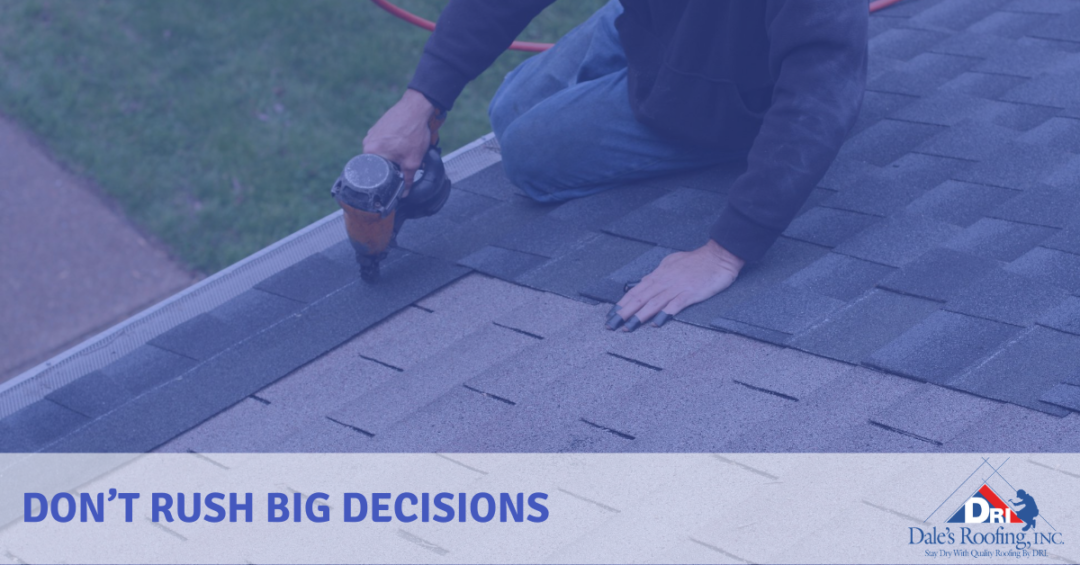 Whether your roof has been damaged by severe weather or simply reached the end of its life, there's no need to rush into replacing it. The experienced, knowledgeable roofing professionals at Dale's Roofing can repair your roof and give you time to consider your options. With a professional installation and quality materials, your home will be sporting its new roof for a long time. It should meet your needs and complement the aesthetic of your property. So, how should you go about choosing a roofer?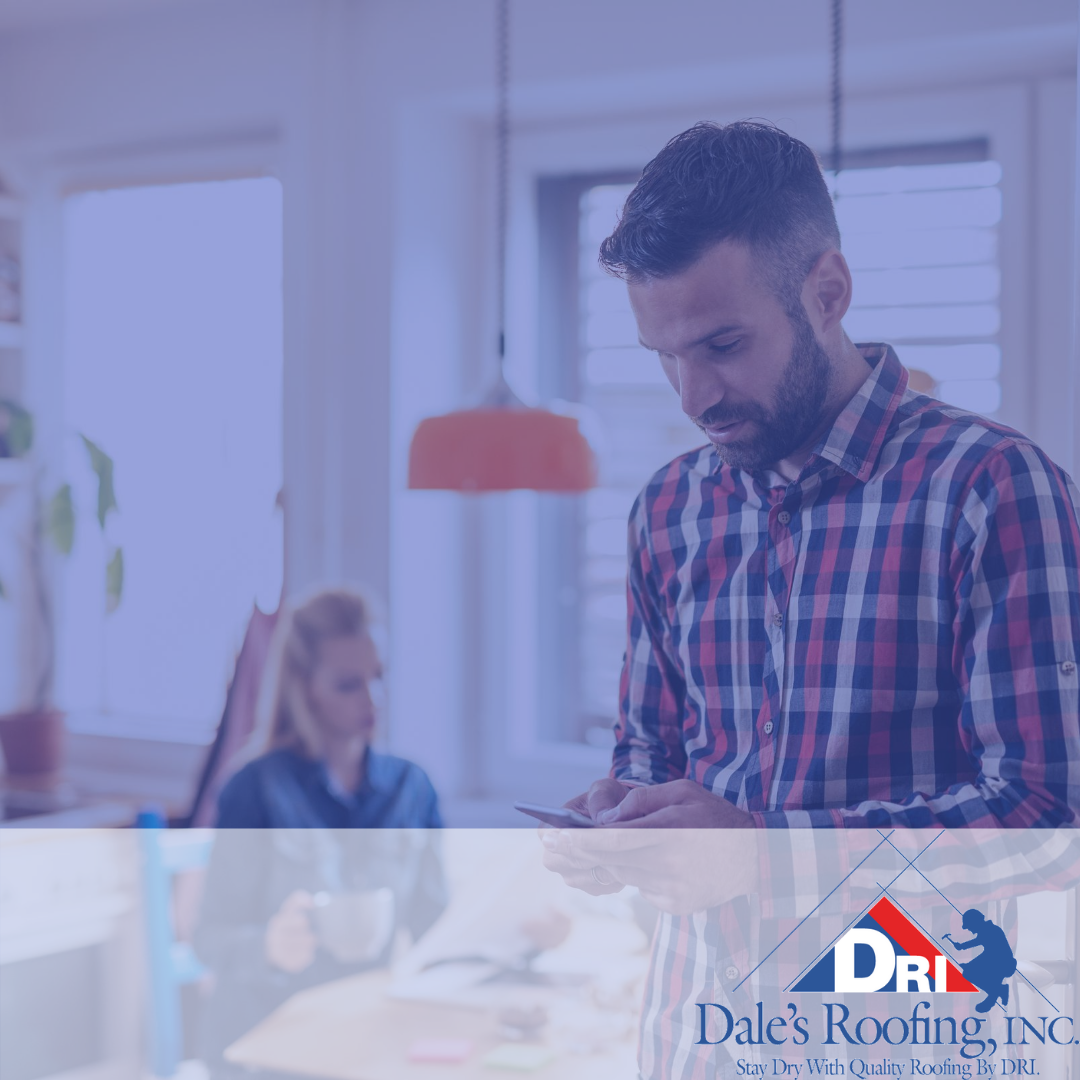 Check your local Better Business Bureau and choose a local company with an established reputation. Don't gamble on companies that show up in town just after a bad storm.
Ask friends and family for recommendations.
Choose a roofer that's willing to show you proof that the company carries workers' compensation insurance and liability insurance.
Ask about warranty options. Different roofing companies and materials manufacturers offer a variety of warranties. This is another reason to choose a local company, as they will be there for you if you need any warranty work done years after your roof is installed.
Get it in writing. A professional roofing company will provide you with a written estimate including all the details. And they should allow you to choose your shingles.
Communication is key. Choose a company that will return your calls and be available to you when you need them.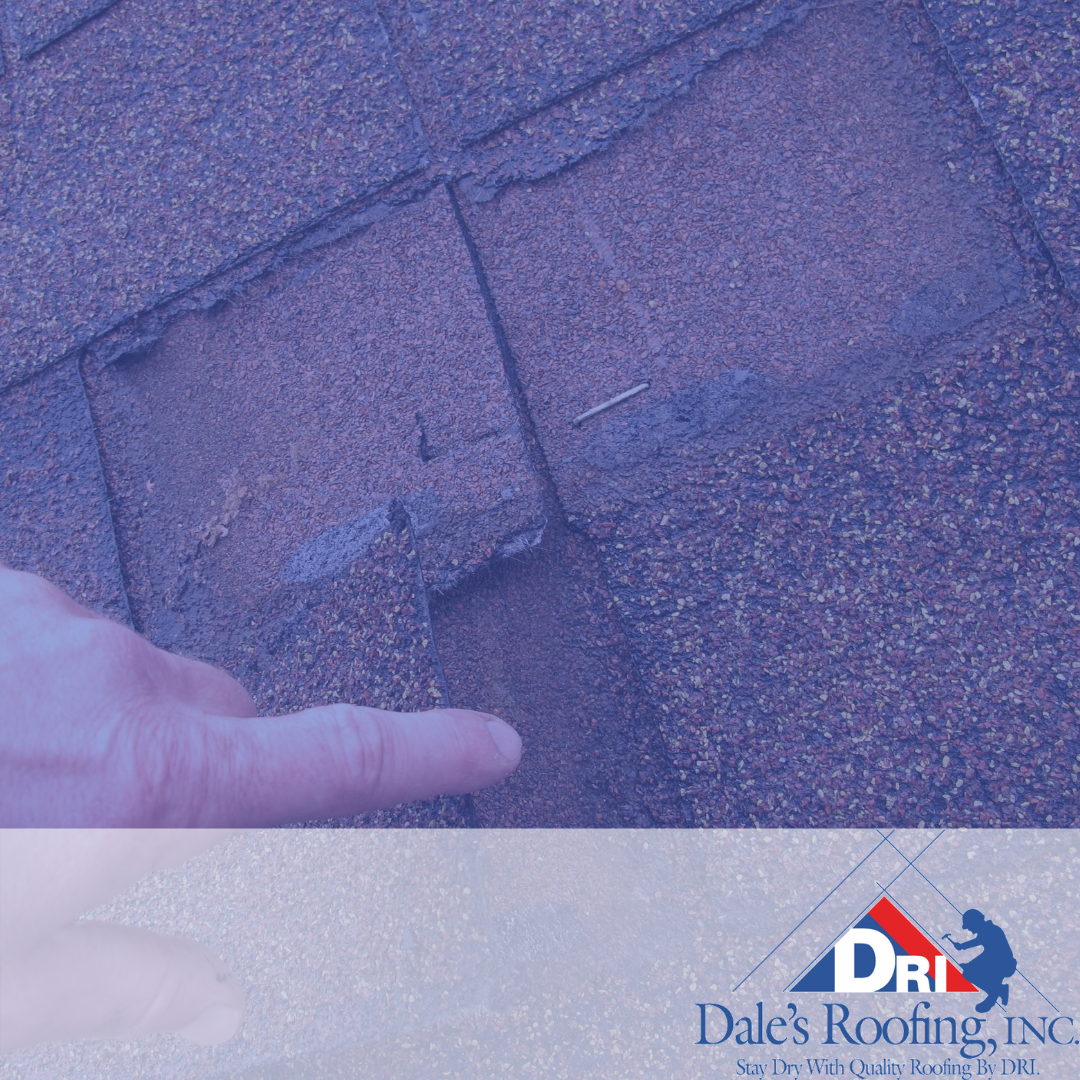 Dale's Roofing Inc. has been serving Southwest Missouri since 1986, and we are proud to say that we meet all of these criteria. We have earned a reputation for unbeatable workmanship and professionalism. Our quality, professional installation, and great products are sure to result in a roof that will protect your home and add beauty and value for many years. Give us a call today and let our roofing experts evaluate your roof and choose the best options for your home!