This one's a long time in the making. For the past year, Dale's Roofing has been anticipating a move to a brand new facility. Just a hop, skip, and a jump away from our long-time home along US Highway 60 in Rogersville. Seriously, just down the road. Everything about our new location has been painstakingly pieced together based on what would help us best serve our customers.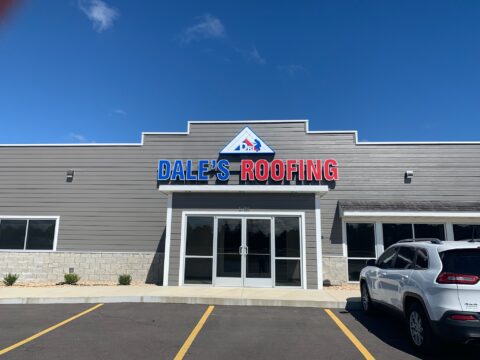 Right away, the parking lot is—in a word—huge, allowing us to accommodate so many more vehicles in addition to the Dale's fleet and those vehicles belonging to members of our team. And the second you step through our lovely double doors, you'll be greeted by this sight.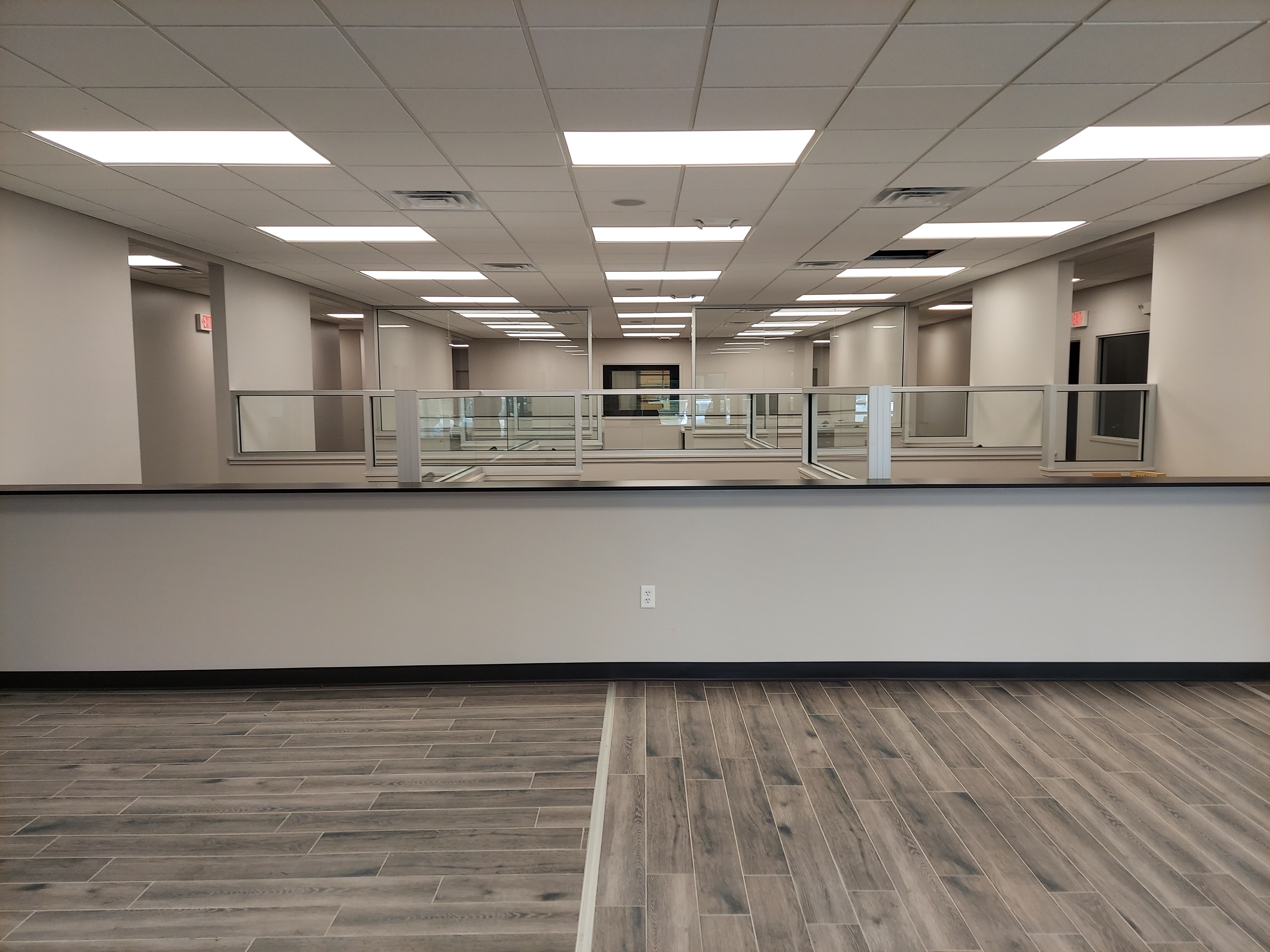 Only, you know, full of friendly faces ready to greet you and help direct you to the person you're here to see, or to our shingle showroom. Speaking of…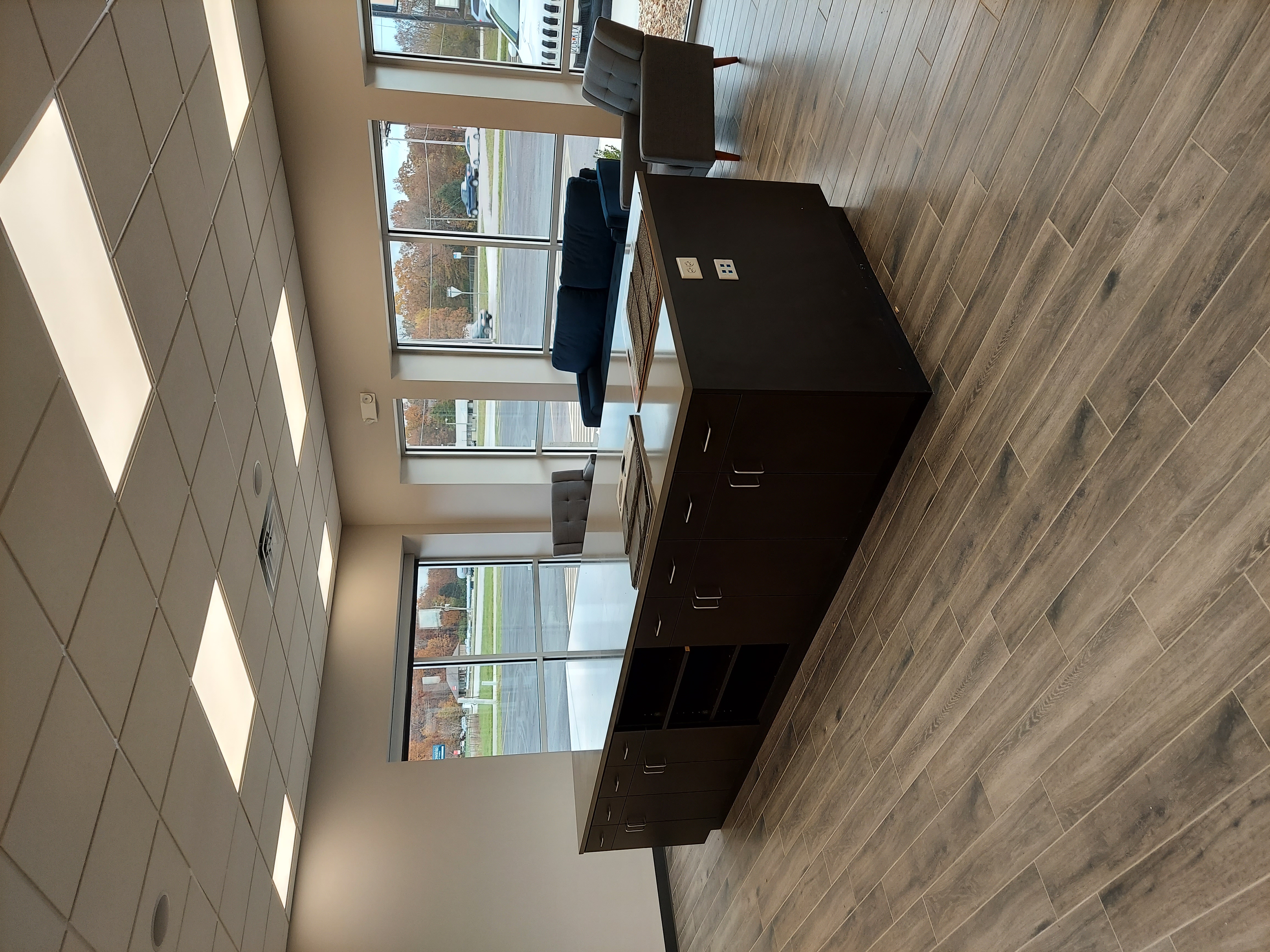 This is the view facing the entrance. The new waiting area, complete with a place to review shingle colors, types, and styles, which is available in a flipping-rack style along the wall opposite those windows.
While we know that many people never feel the need to physically visit their roofer, the drop-in from a customer is not as uncommon as you might think. Sometimes, there's just something about seeing the shingles in person that can help make a decision easier. We look forward to elevating the level of service our customers experience with a layout that allows for enhanced interoffice communication and a more inviting place for customers to relax and deliberate.
Granted, we're all moved in now, so if you visit, you'll find this empty space isn't quite so empty, but full of smiling faces ready to help you find the perfect roofing solution.