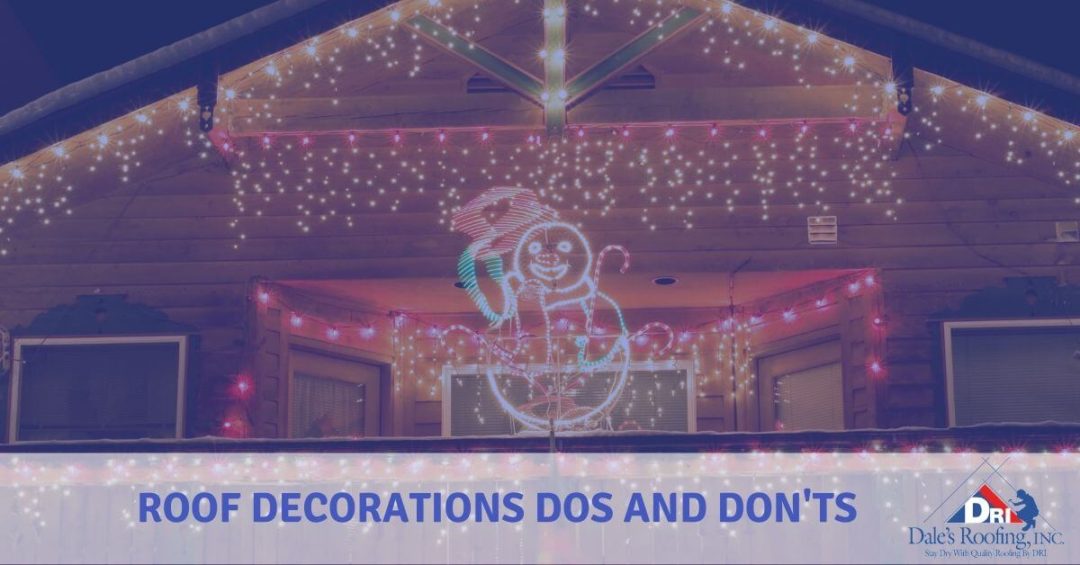 When the post-Thanksgiving meal nap is over, you may find yourself enlisted to begin decking your halls, and possibly your roof, for Christmas. Here are a few tips to keep your roof and yourself safe this Holiday Season.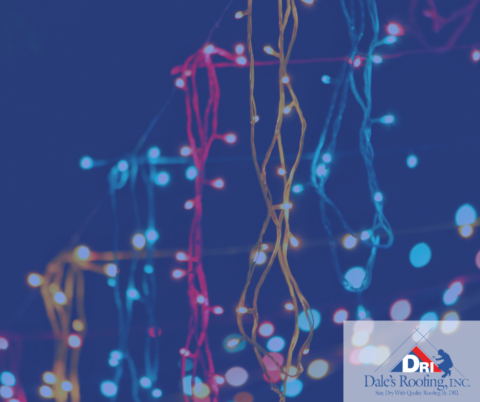 Hanging Lights on the Roof
Use clips and plastic hangers specifically designed for hanging exterior lights, and never drive any nails or staples through your roof shingles. Shingles can leak from just a small puncture, and will likely lead to expensive roof repairs and significant water damage in your home later. The best place to hang lights is from gutters with specially designed clips like these Light Clips. Most important of all, avoid walking on your roof! It's unsafe. Your roof is designed to protect your home from weather elements, not your imposing, dashing self!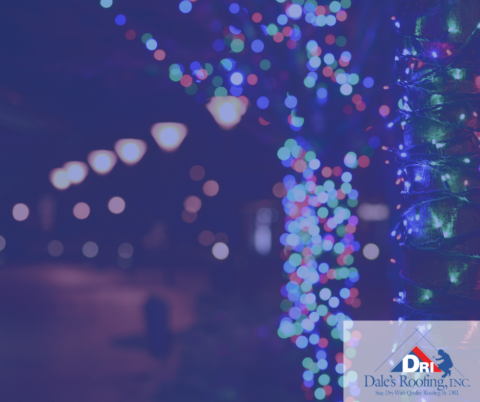 Alternatives to Decorating Your Roof
You could still win even the most competitive neighborhood Christmas decorating contest without a single light on your roof. Consider lavishing your holiday décor on shrubs, windows, doorways, the front porch, walkways, trees, and other structures or landscaping features. Save your home from possible damage to your roof, and save yourself the co-pay.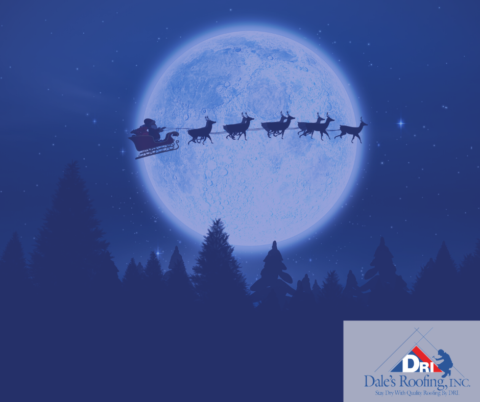 But What About Santa's Sleigh?
It's a question as old as time. What about that sleigh with rails, along with reindeer hooves and Santa's boots? Assuming you or at least a quorum of your family members are on the Nice List and not the Naughty List, rest assured that the many years of Santa's global flight and roof-landing experience will ensure your roof remains in good shape.
If the unexpected does happen with your roof this holiday season, call your friends here at Dale's Roofing. Dale Rector has been involved in the roof care business since he was a wee lad of 12 years old, working and learning alongside his dad. Whether Dale is on the Nice List or the Naughty List, only Santa knows, but we do know Dale's Roofing is known for quality workmanship, reliability, and unbeatable professionalism, and can certainly be trusted to take good care of your roof during the holidays and throughout the year!