When a major storm hits your area and causes damage to your home, you want to get your roof repaired as soon as possible. Unfortunately, some unscrupulous contractors take advantage of homeowners in this situation.
These individuals may go door-to-door, trying to sell roofing services you may not even need. They use aggressive sales tactics and often resort to fraud to profit quickly.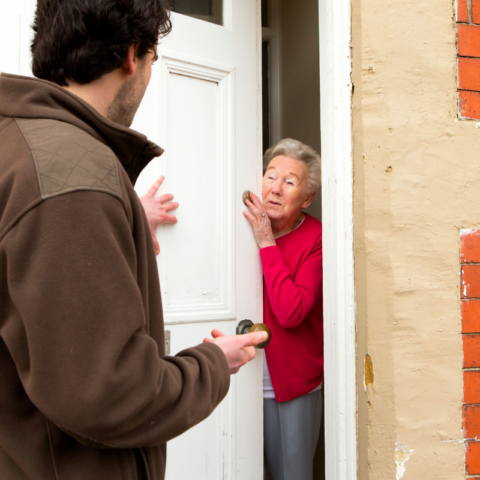 Warning Signs of a Storm Chaser
The biggest warning sign is the knock itself. If you didn't call the company and they appear looking for work, proceed cautiously. Legitimate contractors typically don't go door-to-door looking for work.
Storm-chasers may canvass neighborhoods looking for homeowners who may be vulnerable or unaware of their rights. Do not let them onto your roof or into your home. Among other things, you don't know if they have workers' compensation insurance and could be liable for any incidents that happen on your property.
Here are other things to watch for:
High-pressure sales tactics: These storm-chasers may use high-pressure tactics to get you to sign a contract quickly. They may tell you that the offer is only available for a limited time or that you must act fast to secure a spot on their schedule. Be wary of anyone who tries to pressure you into making a decision on the spot.
Lack of identification: Legitimate roofing contractors should have identification that shows they are licensed, bonded, and insured. Storm-chasers, on the other hand, may not have any identification or may provide fake documents. Always ask for identification and verify that it is legitimate.
Upfront payment: A reputable roofing contractor will typically not ask for payment upfront. On the other hand, roofing scammers may demand a large deposit or even full payment before they begin work. This is a red flag and could be a sign that the contractor is planning to take your money and run.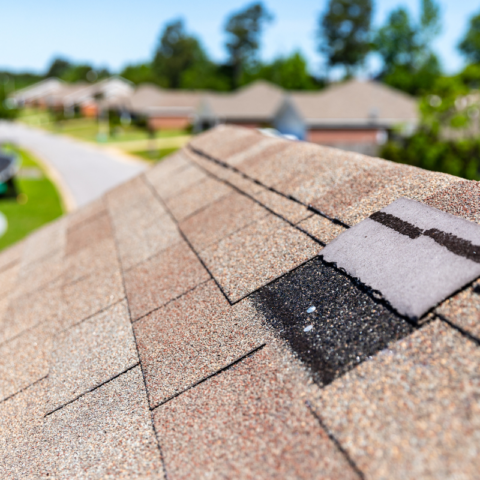 What to Do If You Think Your Roof Has Storm Damage
If you suspect your roof has been damaged in a storm, taking action quickly is important. Here are some steps you can take to ensure that you get the repairs you need.
Inspect your roof: Look for signs of damage, such as missing or cracked shingles, dents in metal roofs, or holes in flat roofs. It's best to let the professionals actually climb up on your roof, so contact Dale's Roofing for a free inspection.
Contact your insurance company: If you have homeowner's insurance, contact your insurance company as soon as possible to report the damage. They will send an adjuster to assess the damage and provide an estimate for repairs.
Choose a reputable contractor: When choosing a roofing contractor, ensure they are licensed, bonded, and insured. Check their reviews online and ask for references from past customers.
What to Do If You Think You've Been Hit with a Roofing Scam
If you've already signed a contract with a doorknocker and suspect that you've been scammed, there are several steps you can take to protect yourself:
Contact your state's attorney general: File a complaint with your attorney general's office. They may be able to investigate the contractor and take legal action if necessary.
Contact the Better Business Bureau (BBB): File a complaint with the BBB to warn other consumers about the fraudulent contractor. The BBB may also be able to mediate a resolution between you and the contractor.
Contact local law enforcement: If you believe the contractor has committed a crime, such as fraud or theft, contact your local law enforcement agency.
Take legal action: If you've suffered financial losses due to the roofing scam, you may consider legal action. Consult an attorney specializing in consumer fraud cases to explore your options.
Remember, the best defense against roofing scams is prevention. Always research before hiring a contractor, and never sign a contract without verifying the contractor's legitimacy.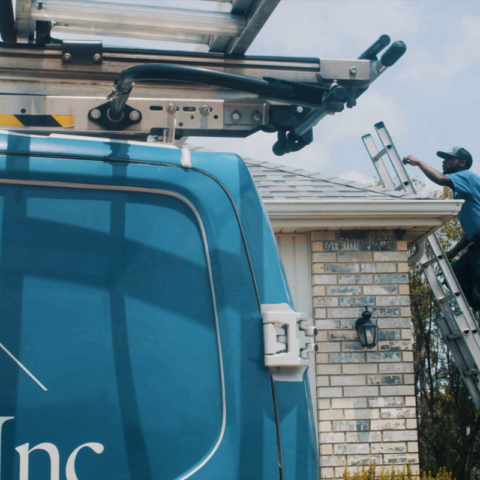 Storm-chaser roofers are a common problem after a major storm. By knowing the warning signs, you can protect yourself from being scammed. If you suspect your roof has been damaged in a storm, take action quickly and choose a reputable roofing contractor to make the repairs.