Ozarks weather can be unpredictable at best. If it's not ice-storms in the winter, it's record winds and the threat of tornadoes in springtime. And any time a storm rolls into town, you can almost guarantee there will be a flood of people who will try to use circumstances to their advantage. Learn how to spot roofing scams to keep your home and your wallet protected.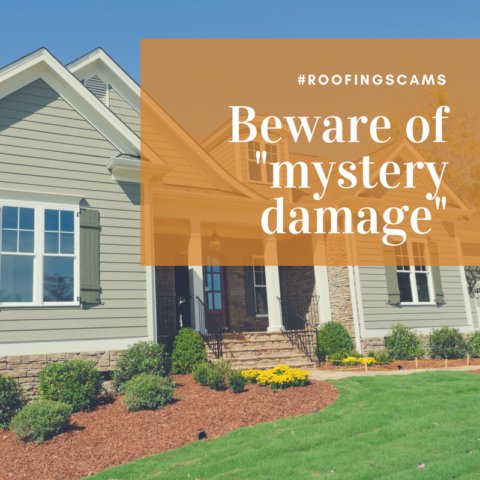 Staging the Con
Most roofing scams will start with your doorbell. You open the door and are introduced to a contractor (or company) you likely have never heard of. He will offer you a "deal" on damage they claim to have spotted. Or perhaps he just completed work on a neighbor's home and have unused material he really doesn't want to put to waste. Whatever the story, it brought him to your door.
The sad fact is scammers are good at what they do. It's very easy to be hoodwinked into a shady business deal. They know just the right words to use, the right tone of voice, the right appeal to make to your wallet. Since they know most people are concerned with the bottom-line, they will appeal to frugality as well as your innate need to care for your home. Scammers will use every trick they have to soothe your concerns and get you to hand over cash.
This contractor will likely not have a business card or license. He won't leave contact information or a list of references. Most of the time, he'll demand payment upfront. In some cases, that's the end of it. The homeowners pays in good faith, and the fake contractor hits the road, never to be heard from again. In other cases, the work might be started but abandoned, or completed very clumsily. Before anyone is any the wiser, the contractor and his crew (if he has one) have vamoosed with the victim's money, with the roof either in the same state it was in, or worse because of the shoddy job done.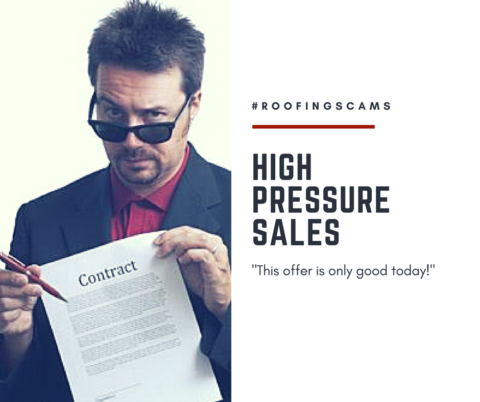 Protect Yourself
Here are some ways you can protect yourself against dishonest roofing contractors:
Don't be pressured by limited time offers, particularly if there has recently been a storm in the area.
In the same vein, if the contractor has out-of-state plates, use caution. Some of these rip-off artists chase storms from region to region to perform their scams. If you do have storm damage, they likely know that you're focused on getting it addressed as soon as possible, and they'll take advantage of this.
Never, ever, ever pay upfront. Most insurance companies will cover storm-related roof damage, which requires adjusters to come out, submit bids, and other steps. Even if it's not storm damage, reputable contractors will never expect payment before the job has been completed to your satisfaction.
Ask the contractor for references, contact information, and a physical address. Double-check the phone number they provide. Is the area code local? Has long has the business been in the area? Reputable businesses will have a dedicated address, a local phone number, and be able to provide references. You should also be able to find online reviews to cross-reference.
In any event, insist on a written agreement, detailed with the work agreed upon and the price.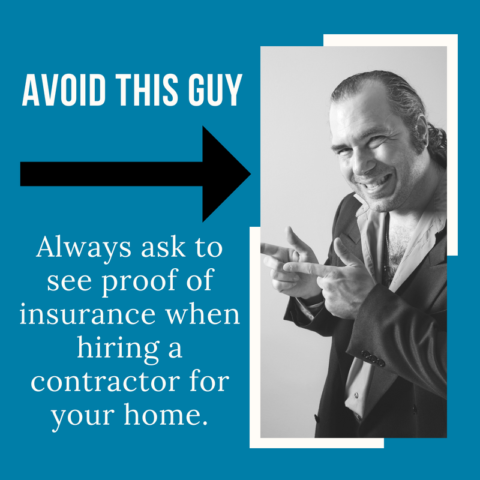 Bottom Line
Above all, don't let any contractor rush you into a decision when it comes to your home. Give yourself time to do your homework.
If you have any questions about what you should expect from your roofer, feel free to drop your friends at Dale's Roofing a line!