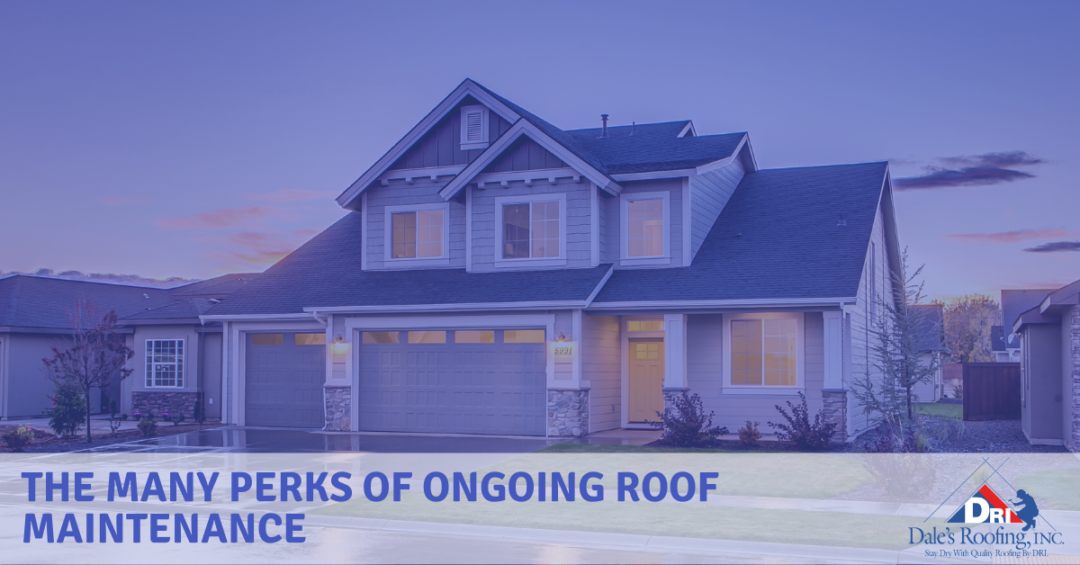 You've probably heard how important it is to keep your roof maintained. For example, you've heard that neglecting to clean your gutters can lead to thousands of dollars of damage to your roof and the home itself. But perhaps you don't love the burden of scheduling and doing that work. If only there were someone who would just take care of all that scheduled maintenance and free you up to spend time doing what you enjoy. We have good news. Dale's Roofing offers the solution – Dale's Stay DRI Roof Maintenance Club Membership™.
Stay DRI Roof Maintenance Club Membership™
For only $181 per year, this comprehensive cost-effective annual roof maintenance plan can be yours. That's less than 50¢ per day! Dale's Stay DRI Maintenance Club™ is such a great value because Dale's doesn't just inspect for problems. We will go above and beyond and solve many small problems at the time of inspection. Here's what all your annual membership includes:
Gutter Cleaning ($200 value)
Yearly 17 Point Roof Inspection & Attic Analysis ($225 value)
Skylight Cleaning ($99 value)
Debris Removal ($99 value)
Guaranteed Priority Appointments*
10% Discount on Repairs
3% Discount on Replacements (Up to $1000)
No Diagnostic Fee
YEARLY INSPECTION
When we get on your roof, we do more than just make sure things look good. Our objective: make sure your roof isn't going to leak. We do this by ensuring your shingles are up to date and that everything is sealed up. If it's not, we perform spot-treatments (no extra charge—this service is factored into your annual fee) to keep your roof protected. We also look inside the attic for signs that moisture is getting into the house.
Being a member of the Dale's DRI Maintenance Club can also help you with insurance claims in the event we do find evidence of storm damage. Armed with the knowledge that your roof is professionally maintained and inspected, you are often in a stronger position when discussing repairs with your insurance company, as you can provide evidence that the damage you're reporting was caused by storms and not neglect.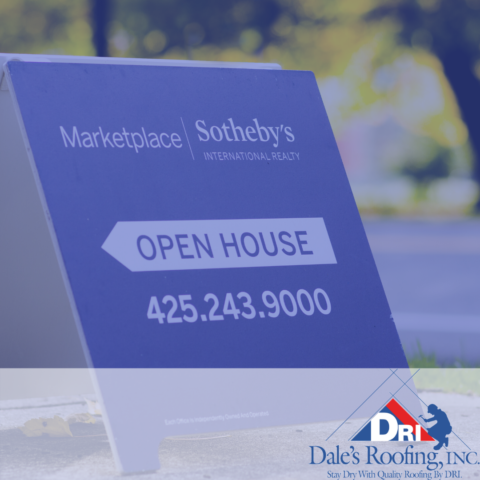 PRESERVE YOUR PROPERTY VALUE AND LOOK GOOD TO POTENTIAL BUYERS
If you're planning to live in your home for the long haul, you certainly want to maintain your investment by caring for your roof. However, even if you're thinking of selling your home, the Stay DRI Maintenance Club™ is absolutely a selling point to mention in the real estate marketing materials and even in your Seller's Disclosure. When asked on the Disclosure about the condition of the roof, be sure to state that the home has been cared for by Dale's under the Stay DRI Maintenance Club™ for whatever length of time applies. Potential buyers love to see that indication of home maintenance and care, and Dale's is held in high regard as a well-respected company.
Your current membership in the Stay DRI Maintenance Club™ is even transferable to your buyers after the closing of the sale of the home. It's a great way to make your home stand out in the market and appeal to buyers who might be anxious about taking on a competing home where there's no information about the roof. Membership in the Stay DRI Maintenance Club™ will certainly give any potential buyer peace of mind.
Knowing your roof is being properly cared for by professionals is worth far more than the low cost of our Stay DRI Maintenance Club™. So, give us a call today and let our team work for you, so you don't have to!